Open Advising Schedule
Open advising is held in a shared Zoom link, with this password 412922, for all open advising hours.
The open advising schedule is updated each Friday with the following week's information. If you have any questions or concerns, please reach out via email to comm@sfsu.edu.
Monday, Jan. 30th
10 a.m. – 12 p.m. with Christopher Koenig 
12 – 2 p.m. with Christina Sabee
Tuesday, Jan. 31st
12 – 2 p.m. with Christina Sabee 
Wednesday, Feb. 1st 
10 a.m. – 12 p.m. with Karen Lovaas 
1 – 4 p.m. with Paloma Mathern
Thursday, Feb. 2nd
10 – 11 a.m. with Leah Wingard
Friday, Feb. 3rd
No open advising on this day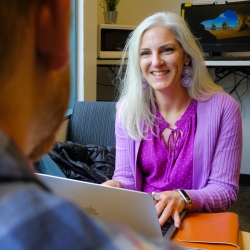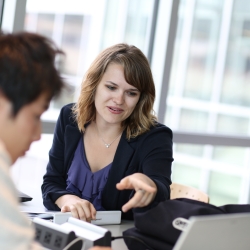 Degree Progress Report
The Degree Progress Report (DPR) for self advising is a great resource for students to self-advise.The DPR tracks your current progress toward meeting the requirements for General Education and the COMM major. Color coding indicates which requirements are complete, in progress, and not yet complete.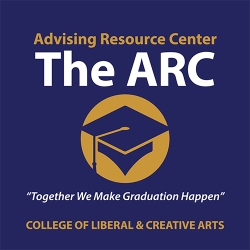 Advising Resource Center
The College of Liberal & Creative Arts established the student Advising Resource Center (ARC) to provide multiple support services to students. You can receive information regarding requirements for your degree, petitions, financial aid, tutoring, student clubs, events, careers and much more.
Faculty Office Hours and Contact Information
Please consult class syllabi or contact faculty directly for office hours.
Major and minor advising is only offered by faculty indicated as "COMM Advisor" in the far right cell.