Open Advising Schedule
Open advising will resume the week of Nov. 14. If you need help earlier, please contact commadvising@sfsu.edu.
For general education questions, please contact the ARC (for sophomores, juniors, and seniors) or the Undergraduate Advising Center (for first-year students).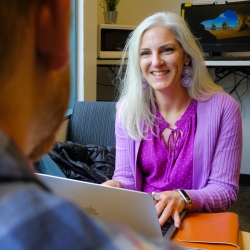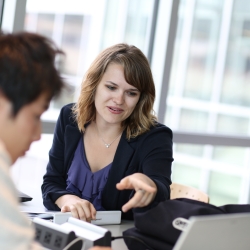 Degree Progress Report
The Degree Progress Report (DPR) for self advising is a great resource for students to self-advise.The DPR tracks your current progress toward meeting the requirements for General Education and the COMM major. Color coding indicates which requirements are complete, in progress, and not yet complete.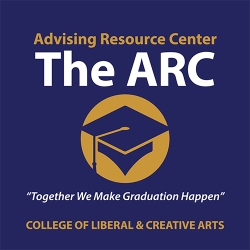 Advising Resource Center
The College of Liberal & Creative Arts established the student Advising Resource Center (ARC) to provide multiple support services to students. You can receive information regarding requirements for your degree, petitions, financial aid, tutoring, student clubs, events, careers and much more.
Faculty Office Hours and Contact Information
Please consult class syllabi or contact faculty directly for office hours.
Major and minor advising is only offered by faculty indicated as "COMM Advisor" in the far right cell.
Name

Title

Email

Advisor Status

 

Assistant Professor

By request from comm@sfsu.edu

COMM Advisor

 

Graduate Coordinator

By request from comm@sfsu.edu

COMM Advisor

 

Forensics Director

 

 

Lecturer Faculty

 

 

Lecturer Faculty

 

 

Lecturer Faculty

 

 

 

Lecturer Faculty

 

Lecturer Faculty

 

 

Lecturer Faculty

 

 

Lecturer Faculty

 COMM Advisor

 

Lecturer Faculty

 

 

Lecturer Faculty

 

 

Assistant Professor

Conflict Resolution Advisor

 

Lecturer Faculty

 

 

Lecturer Faculty

 

 

Lecturer Faculty

 

 

Lecturer Faculty

 

 

Assistant Professor

COMM Advisor

 

Assistant Professor

COMM Advisor

 

Lecturer Faculty

 

 

Lecturer Faculty

 

 

Lecturer Faculty

 

 

Department Chair

 

 

Associate Professor

COMM Advisor

 

Lecturer Faculty

 

 

Lecturer Faculty

 

 

Lecturer Faculty

 

 

Associate Professor

COMM Advisor

 

Lecturer Faculty

 

 

Lecturer Faculty

 

 

Lecturer Faculty

 

 

Lecturer Faculty

 

 

Internship Director

COMM Advisor

 

Professor

COMM Advisor

 

Lecturer Faculty

 

 

Professor

COMM Advisor

 

Lecturer Faculty

 

 

Lecturer Faculty

 

 

Lecturer Faculty

 

 

Lecturer Faculty

 

 

Lecturer Faculty

 

 

Lecturer Faculty

 

 

Lecturer Faculty

 

 

Lecturer Faculty

 COMM Advisor

 

Lecturer Faculty

 

 

Lecturer Faculty

 

 

Lecturer Faculty

 

 

Lecturer Faculty

 

 

Lecturer Faculty

 

 

Lecturer Faculty

 

 

Lecturer Faculty

 

 

Lecturer Faculty

 

 

Lecturer Faculty

 

 

Professor

COMM Advisor

 

Lecturer Faculty

 

 

Lecturer Faculty

 

 

Lecturer Faculty

 

 

Undergraduate Advising Coordinator

COMM Advisor

 

 

Lecturer Faculty

 

 

Professor

COMM Advisor