Today, more than any other time in collective memory, we are a nation polarized by different perspectives—and most significantly, in need of the ability to communicate with one another about the issues that divide us.
 The Department of Communication Studies offers coursework that focuses upon why and how we communicate as individuals with one another, within groups, within organizations, within and between cultures—and in ways both political and social. Here you will find a faculty devoted to teaching excellence, scholarly contributions and engagement with students.
Our department offers a Master of Arts (M.A.), Bachelor of Arts (B.A.), and Minor in Communication Studies. We also support an interdisciplinary Conflict Resolution Certificate Program. We offer upper division courses that address social contexts and interaction, rhetoric and performance, communication inquiry and a host of electives for study.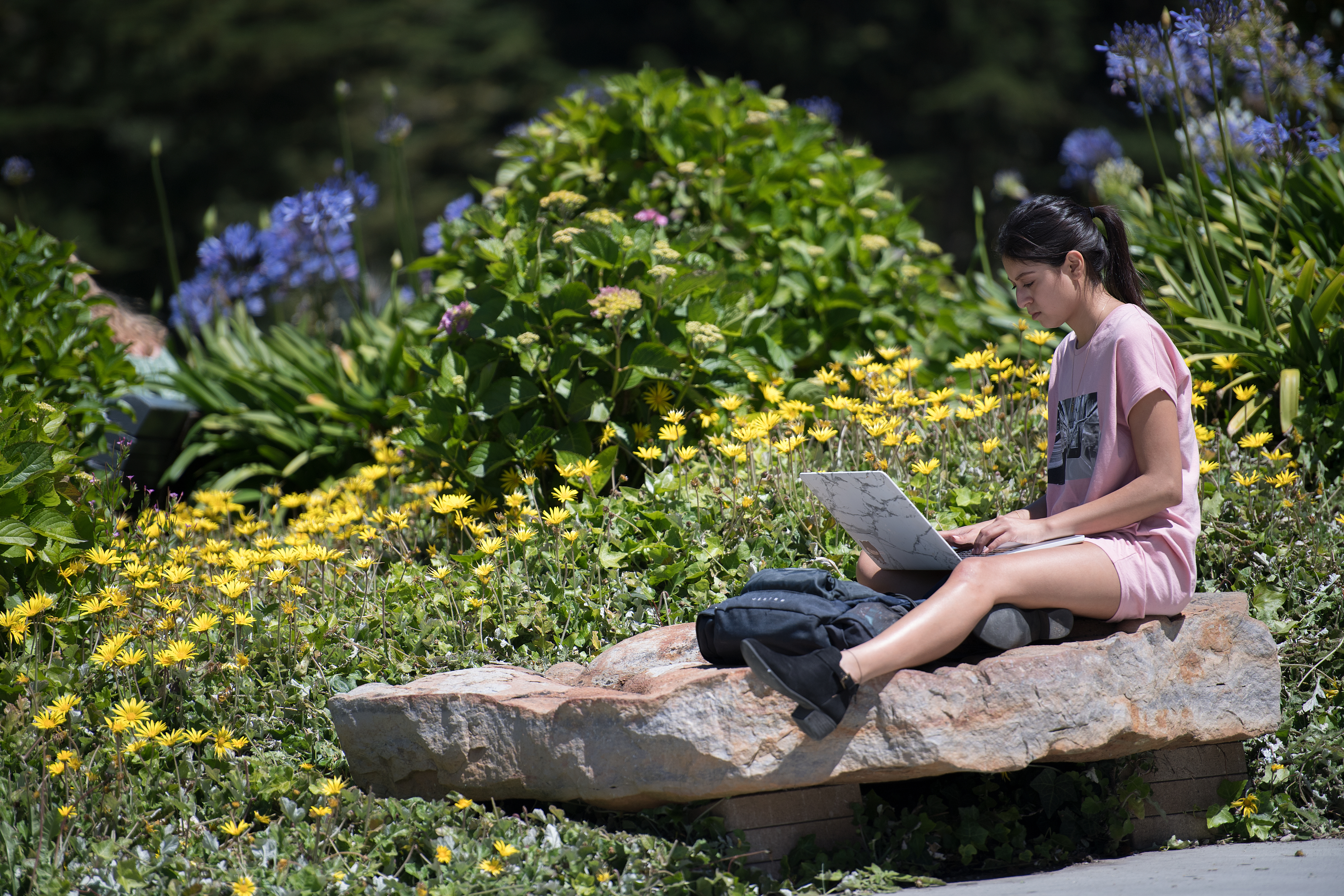 We are also proud to house and sponsor a nationally ranked speech and debate team—one, I should add, which welcomes student involvement from across the campus. We are equally proud of our department's internship program, helping students connect what is taught in class to work skills in the real world. As one of our longest standing programs (in excess of 30 years), the internship program teaches students how to network, gain work experience, and learn invaluable skill sets for the workplace. In addition, it is worth noting that many of our students have later received permanent job offers from internships.
Come in to our department office HUM 289 and meet our amazing office staff. Katie Murphy is our Department's Administrative Analyst, Stacie Guan is our Administrative Support Coordinator and graduate program assistant, and Douglas Slayton is our Administrative Support Assistant. Please feel free to visit the office and say hello or bring any of your questions to us!
Amy Kilgard
Chair, Department of Communication Studies
Tel: (415) 338-1597
Email: comm@sfsu.edu