The Master of Arts program in Communication Studies prepares students for communication-related careers that require an advanced degree. We invite students into a life of engaged scholarly inquiry in communication with a focus on social justice.
Across diverse contexts, graduates of the program are able to critically read, produce and apply communication research in order to practice collaborative dialogue, to understand differences and to honor unheard voices. Students and faculty work in communities where curriculum and scholarship span the breadth of human interaction and performance.
We practice humane approaches to complex human problems in both local and global communities and attempt to discern ethical choices.
Graduates with majors in Communication Studies choose careers in a wide-variety of fields, including: management, sales, public relations, advertising, marketing, broadcasting, teaching, law, human resources, training, lobbying, labor negotiations, mediation, event planning, fund raising, campaign management, as well as many others.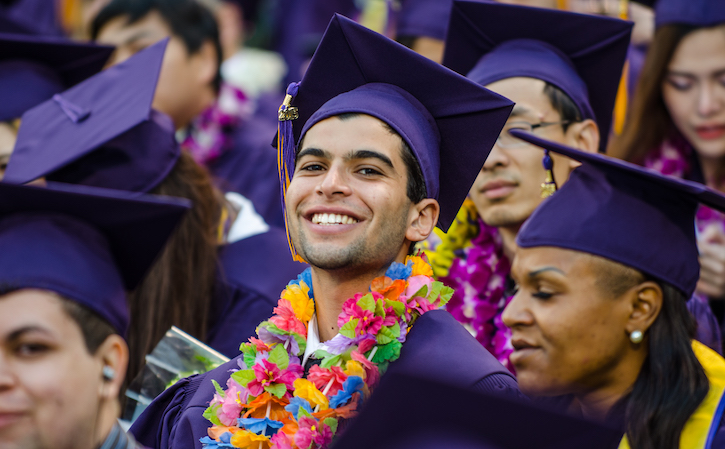 About our Master of Arts Graduate Program
Our program and its students mirror the diversity and cultural richness of the San Francisco Bay Area. Graduates with an M.A. in Communication Studies from San Francisco State University follow a diverse range of career paths. While some students focus on developing teaching skills and find jobs teaching at community four-year colleges, others aim to continue their studies in Ph.D. programs. Still others develop careers in communications-related fields in both the public and private sectors in areas such as human resources, sales, customer service, public relations, nonprofit, community organizing, political activism and more.
Seminars in the following topic areas are offered on a rotating basis: Communication and Culture, Communication Theory, Contemporary Theory, Corporate Communication, Gender and Communication, Group Communication, Intercultural Communication, Interpersonal Communication, Language and Social Interaction, Organizational Communication, Performance Theory and Practice, Rhetoric, Sexual Identity, Social Criticism, Teaching Communication and Quantitative and Qualitative Research Methods. Please note that the department does not offer courses that focus on the study of mass media or journalism. (Please see the Broadcast and Electronic Communication Arts program for its Master of Arts program.)
Requirements for a Graduate Degree in Communication Studies
Graduate study consists of advanced learning activities that build upon an undergraduate foundation and, in some cases, a foundation of professional experience. Graduate students are expected to possess the following characteristics:
A specified minimum of study and training in communication.
A command of basic concepts, techniques and skills requisite to advanced study in the field.
An ability to write standard American English correctly and effectively.
Graduate courses vary in character and scope; typically, students will be required to:
Locate and read primary sources, i.e., original research studies and theoretical essays.
Select, organize and evaluate materials that reflect both the discipline's historical and cutting-edge scholarship.
Identify, analyze and synthesize principles, concepts and theories.
Formulate a problem in independent inquiry, gather, record, analyze and report data and conclusions both orally and in writing.
Much of the coursework in the graduate program will be in seminars. A graduate seminar is not primarily a lecture course, but instead involves student-faculty interaction in a cooperative search for knowledge, relying principally on findings contributed by students. The faculty member acts as a synthesizer and moderator. As much as possible, the research of students should be based on primary sources.
Written English Proficiency Requirement
Level One
Applicants must take the GRE and receive at least a 4.0 on the Analytical Writing section. Students who receive a score of less than 4.0 are required to retake the GRE or may be asked to take a department-approved writing skills course, such as CHS 514 or CA 514 (note that these courses are provided through the College of Extended Learning). Completion of the course and/or retaking and passing GRE will satisfy the Level One requirement.
Level Two
Students satisfy this level by passing the Level Two writing rubric in COMM 700 in their first semester or in a subsequent graduate seminar. This requirement must be passed before signing up for any of the culminating experience options.
Advancement to Candidacy
A student advances to candidacy when all courses are complete and a proposal for a culminating experience has been approved.
The ATC form describes the student's coursework and planned culminating experience. This form is filed one semester before the student plans to graduate. For example, the ATC must be filed in fall if graduation is planned for the following Spring. The ATC form is approved and signed by the department graduate coordinator and the student's primary adviser for the culminating experience.
Students generally file the ATC and Culminating Experience forms at the same time; this may be as early as their third semester. Any changes in the courses made after filing the ATC will require an ATC Substitution form to reflect the updated courses. Students admitted to the program conditionally must have satisfied any conditions before an ATC from can be approved.
While the Division of Graduate Studies has specific filing dates listed for the ATC and culminating experience each semester, the department's deadline for filing is always two weeks before the Graduate Studies's deadline. All University forms must be typed.
A student is advanced to candidacy (ATC) once approved by the Division of Graduate Studies. To complete a Master's degree, every candidate must complete a culminating experience and the corresponding course.
Students have three culminating experience options:
Written Comprehensive Examination and COMM 896

Creative Work Project and COMM 894

Master's Thesis and COMM 898
There are five steps, regardless of which option is chosen.
View more information about the culminating experience options, the steps to get there, and past projects from our graduates.
Visit our Resources section to find out valuable resources about applying to the Master of Arts program, preparing for graduation, what courses to take, graduate teaching opportunities and more.
Western Regional Graduate Program
The Department of Communication Studies at San Francisco State is proud to belong to Western Regional Graduate Program (WRGP).
With this program, graduate students who are residents of 16 Western states and territories (Alaska, Arizona, California, Colorado, Guam, Hawai'i, Idaho, Montana, Oregon, Nevada, New Mexico, North Dakota, Northern Mariana Islands, South Dakota, Utah, Washington and Wyoming) to enroll in our graduate program as non-California residents and pay the California resident tuition.
For more info please check WRGP's website.