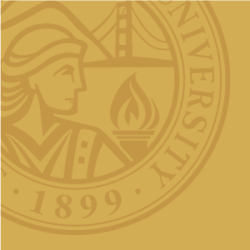 Shadee Abdi
Assistant Professor
Undergraduate Advising Coordinator
Location: Humanities 289
Please consult your course syllabus or contact the instructor directly for office hours. The instructor's email is available upon request from comm@sfsu.edu.
Dr. Shadee Abdi is a critical cultural communication scholar whose research interests include intercultural, international and diasporic communication, sexuality studies, family communication, performance studies and performances of Iranian diaspora. Broadly, her work explores how conflicting discourses complicate and enhance our intersectional understandings of identity and power relative to race, culture, sexuality, gender, nationality, religion, ability, class and family. She is specifically interested in narratives of resistance within familial and mediated contexts. Prior to SF State, she was an Assistant Professor of Communication at Arizona State University.
Abdi earned her doctorate in Communication Studies from the University of Denver.