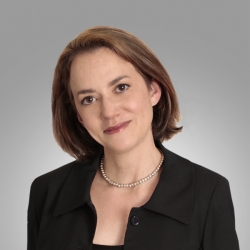 Please consult your course syllabus or contact the instructor directly for office hours.
Rebeca P. Moran, an adjunct faculty member in the Communication Department at San Francisco State University. She brings over 15 years of teaching experience across various colleges, with a focus on Intercultural, Interpersonal Communication, and Public Speaking. Her commitment to inclusive learning is exemplified through her role as an OER author for "Interpersonal Communication: Context and Connection," a collaborative effort with the Academic Senate for California Community Colleges (ASCCC), incorporating principles of equity, diversity, and inclusion. 
Fluent in spoken and written Spanish, Rebeca holds an M.A. in Speech Communication with a concentration in Intercultural Communication from San Francisco State University. Her academic journey includes a B.A. in International Relations with concentrations in Economics and Latin America. She furthered her linguistic and cultural expertise at the Institute Catholique De Paris in France and holds a certificate in Business Processing Re-engineering from the Universidad Tecnológica de Monterrey in Guadalajara, Mexico. Rebeca's past professional experience as a domestic and international flight attendant trainer for United Airlines allowed her to immerse herself in global travel. This diverse educational and professional background enriches her teaching, fostering connections with students from various cultural and academic perspectives.